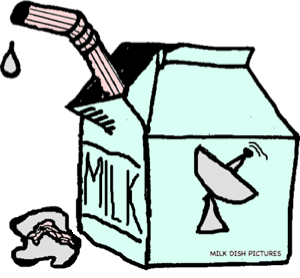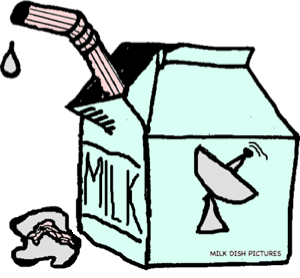 MILKDISH Pictures
A leading talent in International TV production
FACTUAL & FACTUAL ENTERTAINMENT PRODUCTIONS
Susannah Farrow specialises in Factual Entertainment and Factual programming, it is where she earnt her stripes as a director and served as the bedrock of her skills directing new talent and vulnerable and challenging contributors from all backgrounds. Susannah's factual entertainment repetoir includes two BAFTA nominated series to date.
Spartan: Ultimate Team Challenge
- NBC, A. Smith & Co.
7 x 1 hour shows. Supervising a team of 3+ Producers, for this highly anticipated debut primetime season for NBC.
6 teams of athletes from all across the US take on the most brutal and grueling course ever seen in TV history.
Premiered June 3rd, 2016 primetime NBC as the 2nd-highest rated premier of the Season.
​
Credit: Supervising Producer
Edge of Alaska - Season 2
- Discovery, TwoFour America
Season Two of the highly engaging reality show following the residents of McCarthy Alaska, living afrontier life in one of the world's most unforgiving climates.
​
Credit: Supervising Producer
The Mimic
- Ch 4, BBC Worldwide
Behind the Scenes film for hit Channel 4 comedy drama, THE MIMIC.
Running time of 21'
This exclusive behind the scenes film is the main additional feature on the DVD release. The series was commissioned by Channel 4, and the DVD rights bought by BBC Worldwide.
The Big Performance
- BBC 2, CBBC
BAFTA Nominated (2011) series for CBBC and BBC2 starring choirmaster and auteur extraordinaire Gareth Malone OBE.
12 x 30' series Produced and Directed by Susannah Farrow and Nicola Lloyd for Twenty Twenty Television.
The Big Performance 2
- BBC 2, CBBC
BAFTA Nominated (2012) second series of hit format THE BIG PERFORMANCE (BAFTA Nominee 2011).
11 x 30' for CBBC and BBC2.
Gareth took 10 more terrified performers, and turned their confidence around. This inspiring series had it all, celebrities, heart warming journeys and a very cool tour bus.
Starring Gareth Malone OBE, and Produced and Directed by Susannah Farrow and Nicola Lloyd for Twenty Twenty Television.
Staying In: With Gregg & Russell
- BBC Three, Talkback
Brand New prime-time 8 part BBC Three entertainment series starring comedy favourite Russell Kane and favourite BBC Radio One host Gregg James.
This alternative chat show was a refreshing new take on the studio entertainment genre and featured a host of celebrity guests including Jason Derulo, Noel Fielding and Britney Spears.
Comedy VTs were Produced and Directed by Susannah Farrow and Paul King.
How Not to Get Old
- Channel 4
Prime-time Channel 4 Features series.
Susannah Farrow Produced and Directed one of the key fashion strands of the series. In addition she edit produced last minute episode changes.
For Twenty Twenty Television
The Closet
- Bebo Original Series,
Twenty Twenty
First of it's kind sponsor-funded online series.
17 x 7' magazine style fashion films for BEBO, sponsored by award winning O2 Money.
This series was Produced and Directed by Susannah Farrow, with Twenty Twenty Television.
Starring Jameela Jamil, this ground breaking digital series offered 360 degree audience interaction, and un paralleled range of access to the UK fashion culture, from teenage fashion tribes to professional trend spotters, and the world famous London Fashion Week.