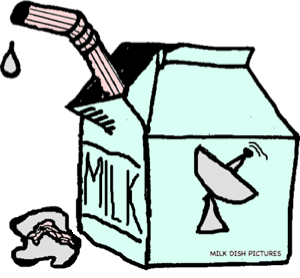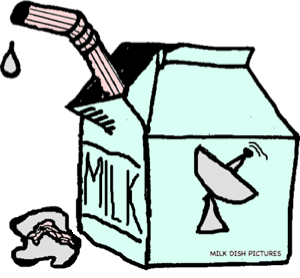 MILKDISH Pictures
A leading talent in International TV production
BEHIND THE SCENES & DIGITAL CONTENT
An impressive background in directing award winning and BAFTA nominated factual and entertainment programming, Susannah Farrow consistently delivers enagaging and original behind the scenes content. Her natural editorial instincts, professionalism and refreshingly personal directorial style, gives an unmistakably atmospheric and magical edge to all her productions.
Downton Abbey
- Exclusive Digital content
Exclusive Behind the scenes digital content for world famous DOWNTON ABBEY - Season 4.
Access all areas, cast interviews and one on one professional profile of some of the leading creative talent. Broadcast online internationally to UK and US audiences.
The Mimic
- Ch 4, BBC Worldwide
Behind the Scenes film for hit Channel 4 comedy drama, THE MIMIC.
Running time of 21'
This exclusive behind the scenes film is the main additional feature on the DVD release. The series was commissioned by Channel 4, and the DVD rights bought by BBC Worldwide.
X Factor
- ITV Digital content
X FACTOR - Season 7 (2010) Exclusive digital content.
Behind the scenes and entertainment packages starring One Direction, X Factor contestants and the world famous judging panel.
This material featured heavily on the Digital Broadcast and Brand Republic award winning itv.com/xfactor multi-platform site.
Keith Lemon's Lemonaid
- ITV Digital content
KEITH LEMON'S LEMONAID Exclusive digital content
A series of weekly short Behind the Scenes entertainment films featuring scripted skits with celebrity guests, backstage mischief and laugher with star Keith Lemon. Each episode had exclusive Access All Areas to the backstage mischief and all the action from Keith's celebrity 'guest' helper.
KEITH LEMON'S LEMONAID aired on ITV1 prime time Saturday nights, 8pm.
A series of weekly 'highlights' shorts were also commissioned to partner these teaser films.
Britain's Got Talent
- ITV Digital content
BRITAIN'S GOT TALENT Exclusive digital content.
Behind the scenes and entertainment films featuring all star cast, guest stars and the all important hopeful contestants.
Portrait Artist of the Year
- Sky ARTS online
PORTRAIT ARTIST OF THE YEAR - Season 1, exclusive digital content for Sky ARTS.
A series of Behind the Scenes short-form films taking a look at the fascinating process' the contending artists undergo to create their masterpiece.
Guest star interviews, behind the scenes with the artists and a view of the entire arts festival that surrounds them.
Military Wives Choir
- Stronger Together
MILITARY WIVES CHOIR - STRONGER TOGETHER Official Music
Video and additional Behind the Scenes content. Starring multi award winning TV choirmaster extraordinaire GARETH MALONE O.B.E and the Military Wives Choir.
As well as filming and directing key content for the MILITARY WIVES - STRONGER TOGETHER music video, Susannah Farrow also directed and filmed 'Making Of' content and star interviews for record label DECCA.